MEET THE NEW 2024 Pontiac Trans Am 1000HP
A bunch of geniuses at TransAm Depot teamed up with Swedish design firm Zolland Design to once again resurrect the Pontiac Trans Am 455 Super Duty in a 2023 1,000-horsepower missile.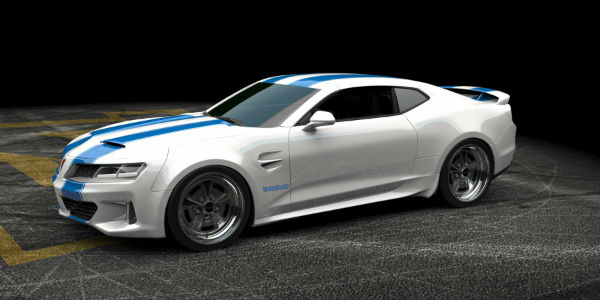 Not unlike the "Bandit" Trans Am the crew built off of the Gen. 5 Chevrolet Camaro, Tallahassee, FL-based TransAm Depot now has its attention on the sixth-generation Camaro platform, and introduced the new Super Duty Trans Am this week at the New York Auto Show.
The sixth-gen. Camaro's new, lighter weight Alpha platform has industry watchers believing these new Trans Am conversions will deliver excellent performance.
According to Motor Authority, "the engine is based on the 6.2-liter LT1 V-8 found in the Camaro SS but has been worked over by a NASCAR engine builder based in Charlotte, NC, believed to be Arrington Performance. It's been enlarged to 7.4 liters, or approximately 455 cubic inches, hence the '455' in the car's name, and has received a Magnuson TVS2300 supercharger that delivers 14 psi of boost. The engine also benefits from a cold air intake, ceramic-coated headers and a 3.0-inch exhaust."