Meet The New 2024 Ford Mustang Dark Horse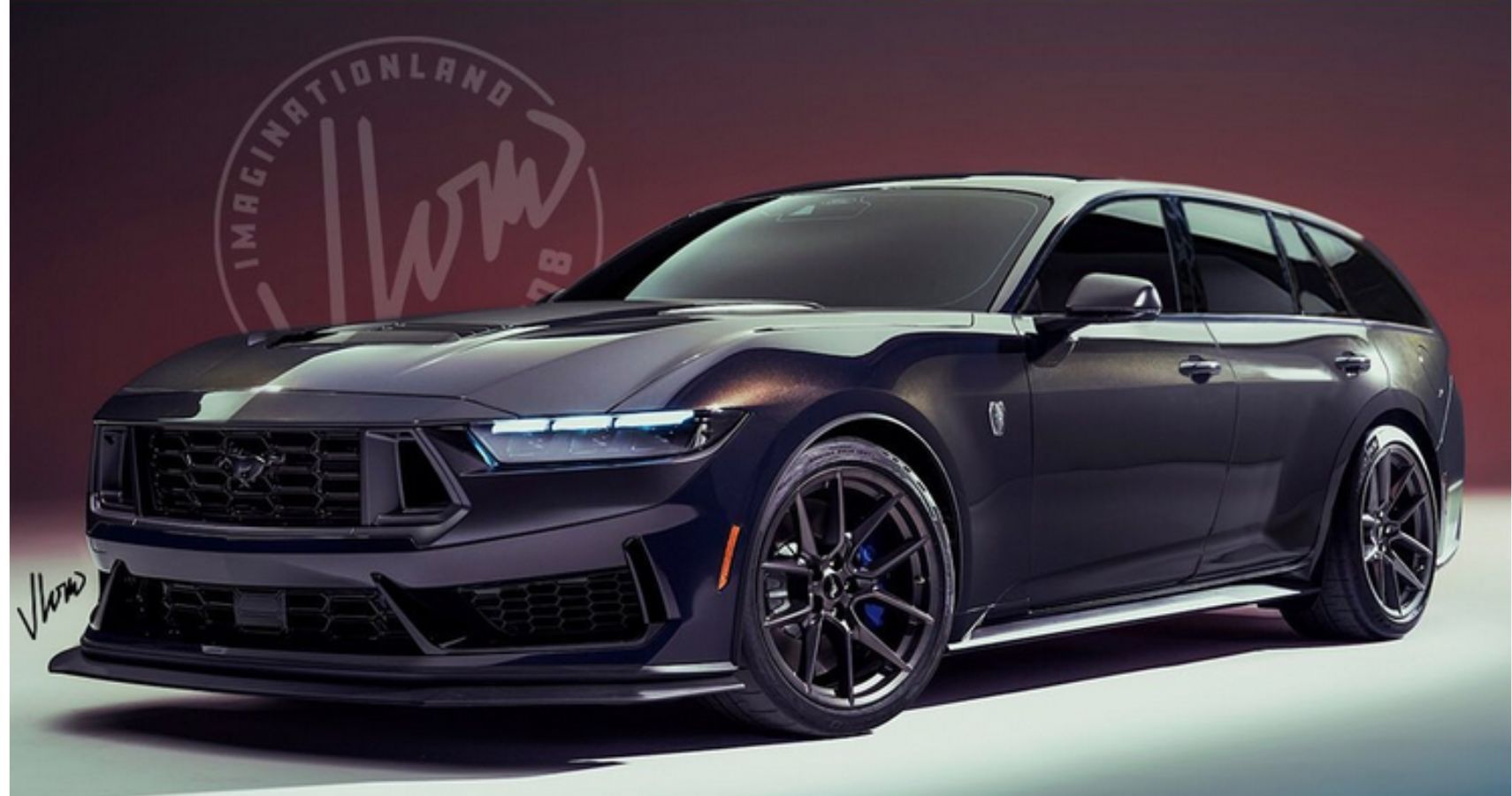 Following its recent introduction, the upcoming 2024 Ford Mustang Dark Horse is already the inspiration for renderings among digital artists. @jlord8 on Instagram has created a wagon version of the upcoming Dark Horse that blends the upcoming pony car's aggressive styling with the elongated roofline of a sport wagon.
Check out the rendering for yourself and decide if this is a car that you would like to see Ford make.
Dark Horse Wagon
View this post on Instagram
The design that @jlord8 creates stays true to the design of the upcoming Dark Horse Mustang, with the sleek front end and extended lip remaining unchanged from the photos that Ford released of the car. This wagon render also keeps the same wheels, Dark Horse badging, and design of the fenders.
The primary change made to the car visually, other than the addition of two doors, is at the top of the car from the B pillar back. The roof extends on the wagon version and does not curve as distinctly as the coupe production version of the car. This change creates not only the wagon styling but also a roofline that slopes much less dramatically at the D pillar than a standard Mustang.
@Jlord8 frequently renders performance cars in different body styles, imagining the Mustang itself in wagon variations across other generations of Ford's famous performance car. The designer has given the wagon treatment to other cars like the Dodge Charger widebody, Cadillac Seville STS, and Ford Thunderbird.
While sporty, high-performance wagons are a class of vehicle that does exist, American automakers have shied away from producing them following the discontinuation of the Cadillac CTS-V wagon and Dodge Magnum SRT8. That leaves wagons like the Audi RS6 Avant as the choice for wagon enthusiasts who want high performance in addition to functionality.