This 1971 Chevelle Has Been Sitting in a Yard For 20 Years or More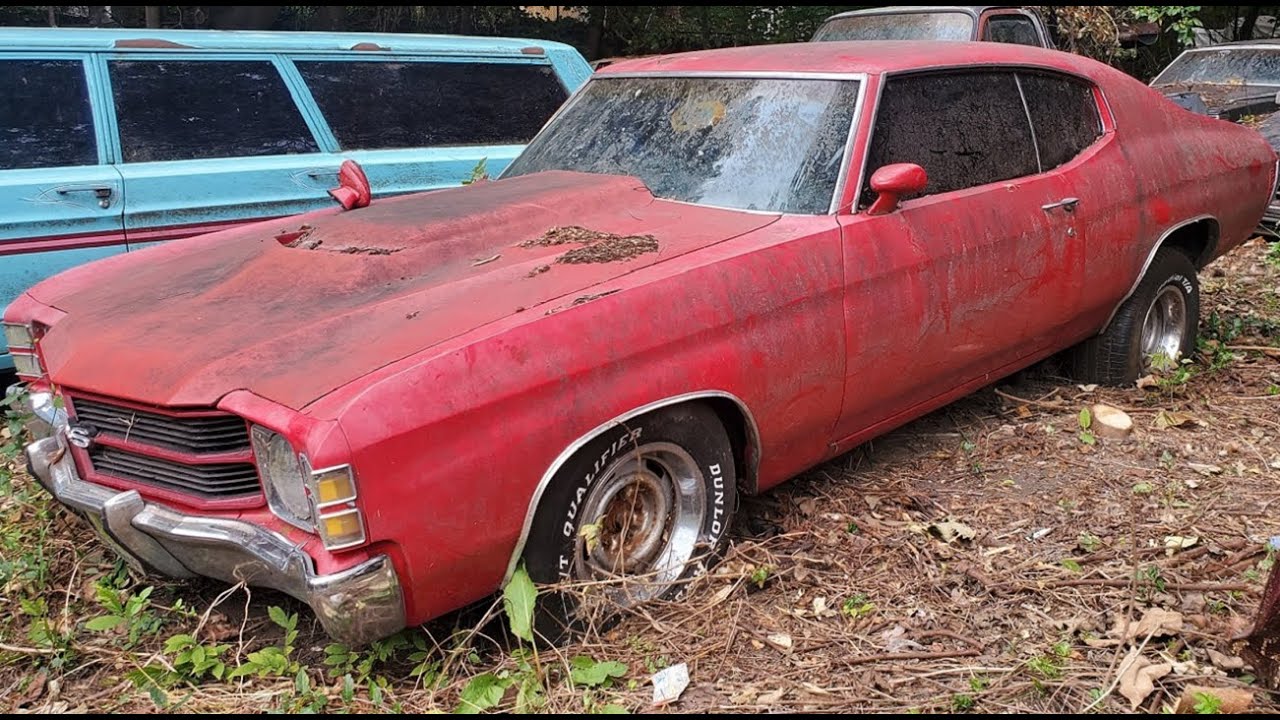 In the video below we've got an 1971 Chevrolet Chevelle SS, probably the cleanest car there ( in a yard with other abandoned cars) but still seems like it's been sitting maybe at least 15 years.
A guy who made the video, took a very deep walk around inside and out and checked this gem in details.
"That is in my opinion the sharpest looking Chevelle front end there ever was. Body looks pretty straight and tight, dhe door open and closes real good, overall pretty tight looking."
Since this guy is a mechanic, he makes it possible for to bring the car back to life and take it for a first ride.
"All right get that red on order and we're gonna have some more fun with this car, that was a good first run, she did great…"
For every car enthusiast, especially the Chevrolet Chevelle lovers, here is a long video that explains everything about this car: