'87 Buick Grand National Vs. Challenger Hellcat In One Of The Most Epic Drag Races!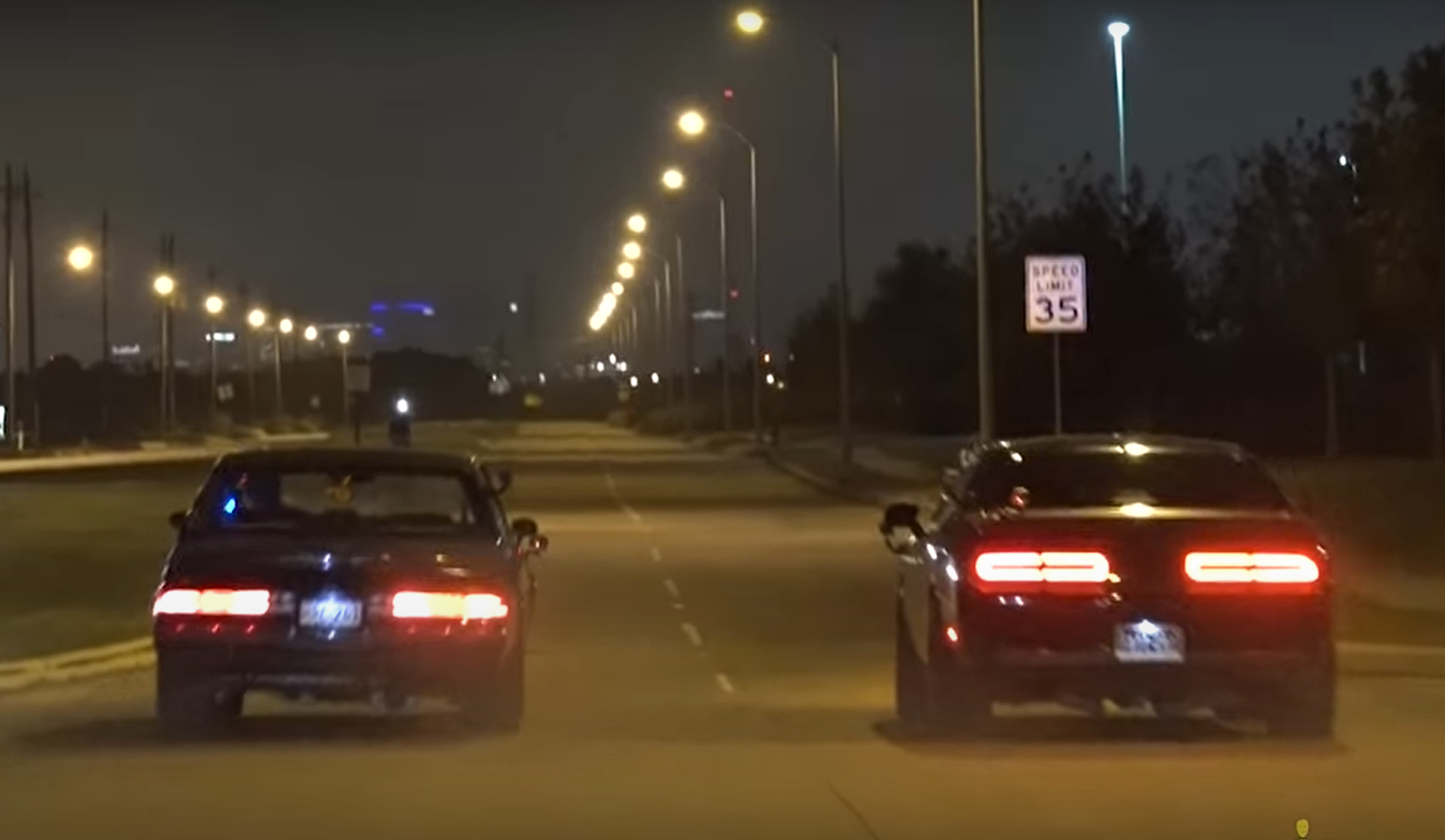 Challenger Hellcat Races 1987 Buick Grand National, Police Interrupts the Battle
Once again, its old vs new, and in today's edition of brand new muscle against a classic muscle car from the '80 we have two very well-known competitors.
To be more specific, we are talking about a drag race between a Challenger Hellcat and a 1987 Buick Regal Grand National. That's right, somebody ripped these two pages out of the muscle car book and threw them right into the street, at night.
Representing the 21-century pony car, we have one of the most muscular cats in the world, the Hellcat, which is up against his old-school "uncle", the 1980 Buick Grand National, able to smoke the tires with the force of 425 horsepower to the wheels.
Will the new kid show the old school muscle car that times have changed, or will it get schooled by the "old-timer"?
Well watch the video of the race and find out who's who!