Barn Find 1970 Chevy Chevelle SS396 Collecting Dust For Over 40 Years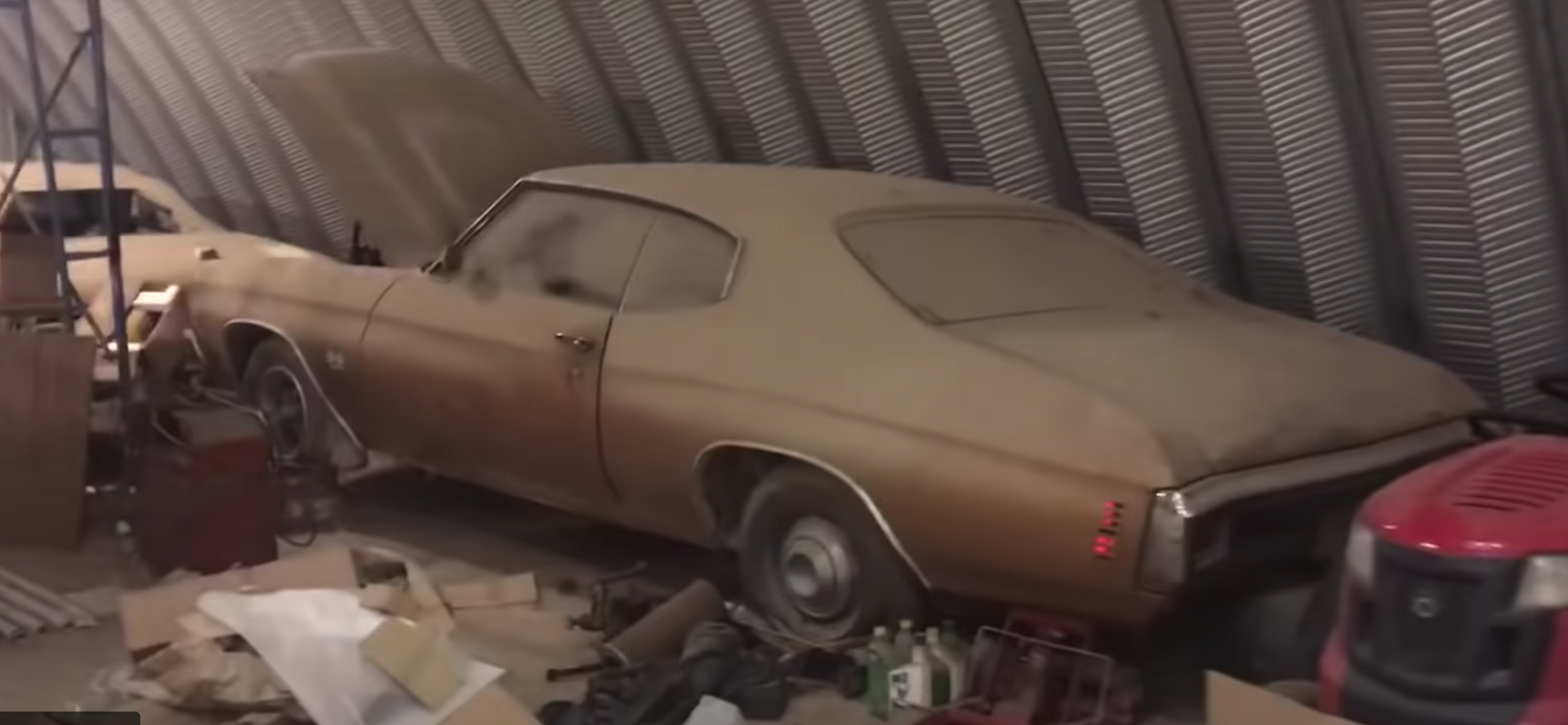 Barn finds are not that uncommon anymore. People stash away cars for a multitude of reasons. It seems like everyday there is yet another rarity uncovered in a barn, shed, or garage. The reason most people hide these cars away is for them to collect value over time and then they can sell it for a nice chunk of change. Whether they are stowing the car away to increase value later on, or maybe it was a sentimental treasure belonging to a loved one since passed on, or possibly was left abandoned with the land. Here we have a 1970 Chevrolet Chevelle SS396 that has been parked for over 40 years – since 1972.
In this video by "Patrick G Nichols Chevelle Supercars & Supersports", the car was built at Flint, Michigan assembly plant which makes the car even more special due to the workers being on strike for half of 1970.
What is even greater about this vintage Chevelle is that it retains the original drivetrain, interior, body panels, and exterior paint. Under the hood sits a 396-cubic-inch V8 backed by a 4-speed transmission. According to the YouTube description with the video, the paint used on the car is called Code 63 Desert Sand over a Saddle interior with bucket seats. With hardly any rust to be found and parts still intact from top to bottom, this classic Chevelle seems to be in pretty good condition. The car has been parked and collecting dust and debris since 1972.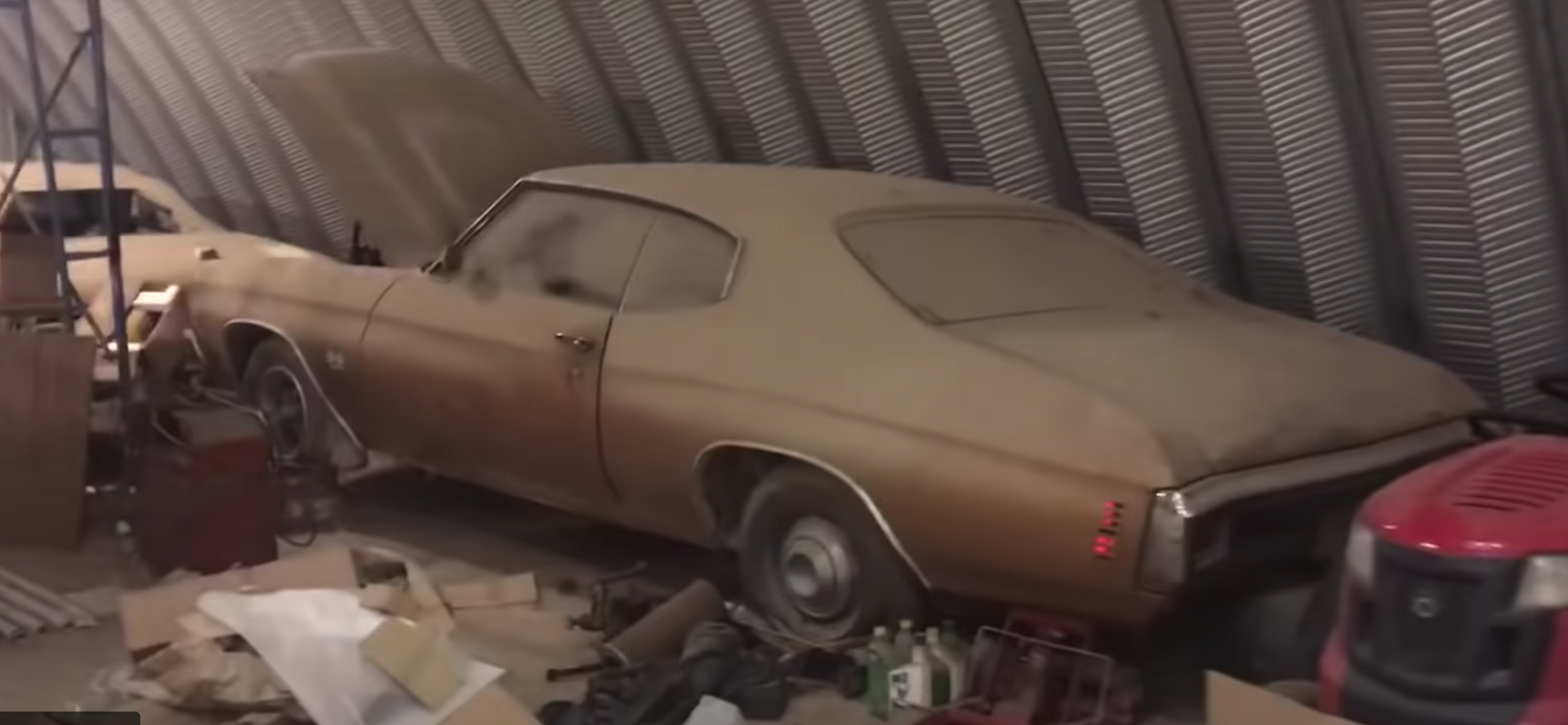 This classic Chevelle has all of the original parts that make this a worthwhile barn find. It would be perfect for somebody who is mechanically inclined to bring the car out of hibernation and back to former glory. Having only spent two years on the road before it was parked, hopefully it will be able to get back on the road again soon.
Source: Patrick Glenn Nichols Musclecar Barn Finds