This 1970 Dodge Chargers Gets The Ultimate Blown-Hemi Rendering
The highlight is a blown Hemi motor we can see sticking out of the hood.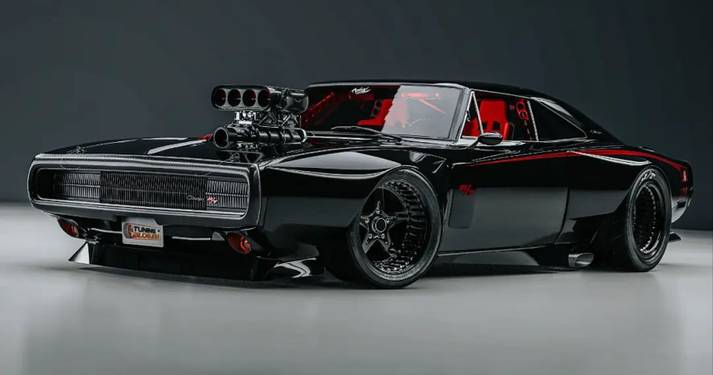 Digital car renderings are truly fantastic things. Not just because of the artistry involved behind them, but because they allow a car to undergo modifications that might not get approved of in real life. One of the very best renderers out there is Timothy Adry Emmanuel. His latest piece of work is this. It is a 1970 Dodge Charger that has gone through some mad modifications, in a rendering commissioned by tuningblog.eu. The highlight is a blown Hemi motor we can see sticking out of the hood.
This Epic Rendering In Detail
View this post on Instagram
We should start at the front, as this shows off the best details on the rendering. At the bottom of the fascia is an incredible looking splitter, styled very aggressively with an angular design. The rest of the front fascia is very much 1970s Charger, with the characteristic grille now looking like it has a mesh covering over it. The highlight though is checking out the hood. The blown Hemi engine can be clearly seen poking out of the hood, the blower very much on full show. But further to that, the Charger has gained some girth too, and we can see this with the huge wheel fenders covering up much bigger tires.
Checking Out The Widebody Kit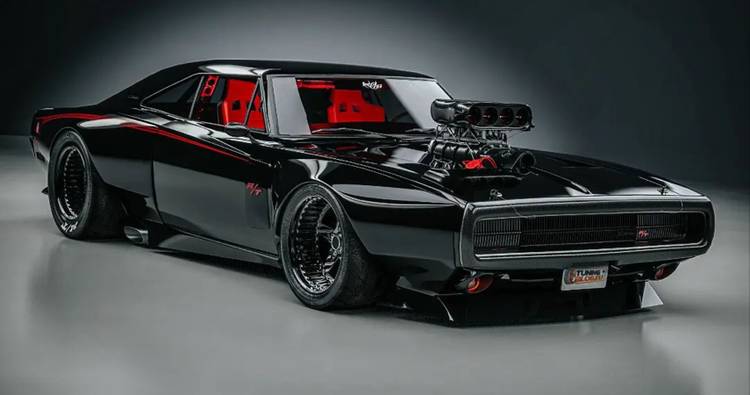 Those fenders are very aggressively stylized and incredibly angular, stretching across the wheel and over the other side. That aggression is more evident at the back of the Charger as well, with some highly dramatic rear fenders around the front and back of the rear wheels. Much of the side profile stays the same, although we can see a side exhaust on either side of the car, adding quite a unique appearance to the Charger. The Charger sits on Mickey Thompson tires, with epic Center Line wheels.
Lighting And Rear End Detail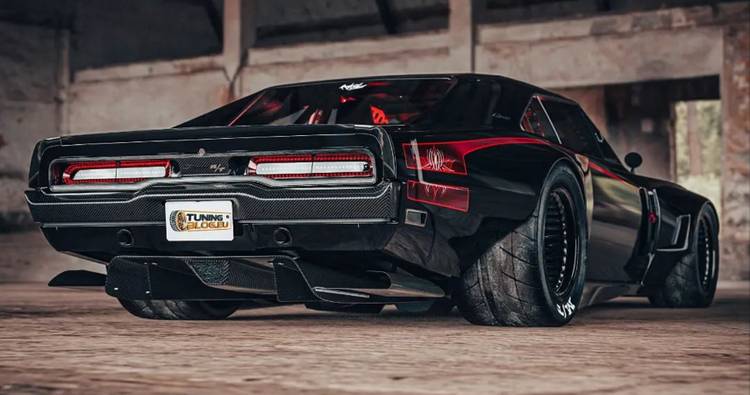 Emmanuel has added some detailing from modern Dodge Challengers. This is the lighting we can see inside the cabin of the Charger, and also with more modern LED taillights at the back and potentially revised headlights at the front. But the rear also shows epic detailing. The rear quarter panels are partially cut away at the bottom, which really exposes the tires and highlights their size. Then we have the area under the rear of the Charger. A very intriguing looking diffuser is visible, very staggered and quite incredible looking. This is a very well detailed and mean looking rendering of the 1970 Dodge Charger.
Source: adry53customs Instagram Page