1970 Chevy Chevelle Vs 1972 Dodge Demon Is A Good Old American Showdown
One of these classic muscle cars has a clear weight advantage, making all the difference in the world.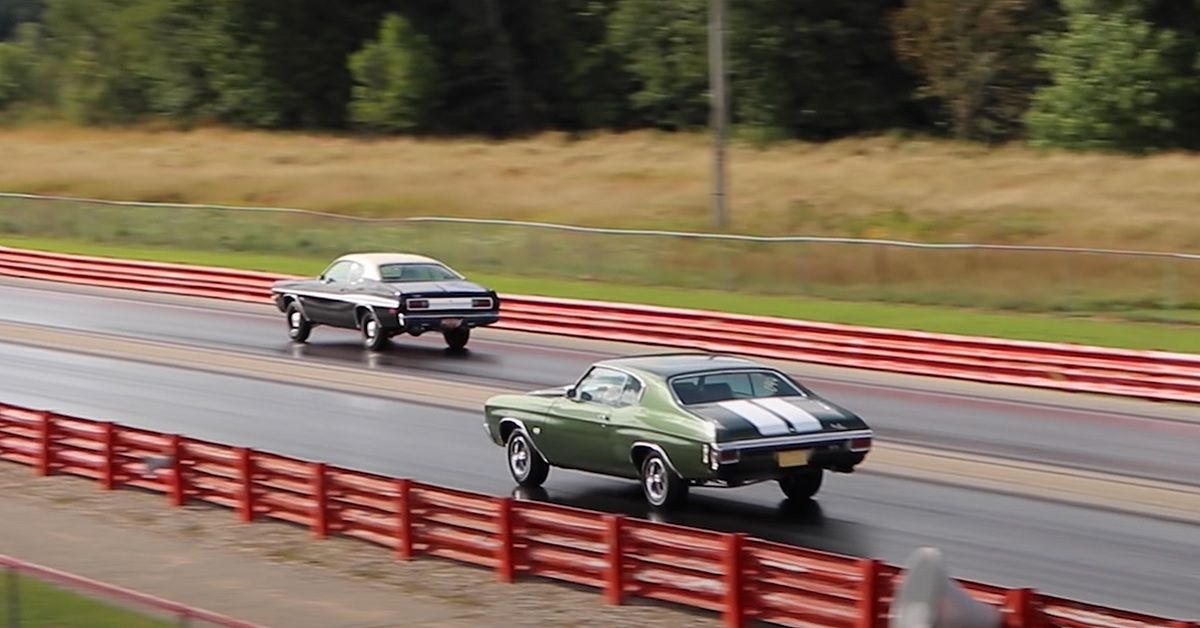 Muscle car rivalries have been a staple of American culture, especially when talking about drag races. A classic muscle car rivalry that exists to this day is between Dodge and Chevrolet. Specifically, The 1970 Chevy Chevelle SS against the 1972 Dodge Dart Demon started a grudge match that continues with the current muscle car offerings.
There are several reasons why we love the 1970 Chevrolet Chevelle SS and 1972 Dodge Demon, so we can appreciate a competitive race. While the Chevelle SS is definitely the more collectible car in terms of value, examples of the 1972 Dodge Demon are still somewhat affordable.
This is not the first time we've seen a 1972 Dodge Demon against a GM muscle car in a drag race though. In the YouTube video by Cars And Zebras, a 1970 Chevrolet Chevelle SS and 1972 Dodge Dart Demon go head to head at the drag strip in a classic American muscle car competition.
Head-To-Head American Muscle
When comparing the 1970 Chevy Chevelle SS against the 1972 Dodge Dart Demon, the Chevrolet is the clear winner in terms of desirability. Values for used 1970 Chevelle are much higher than the 1972 Dodge Dart Demon even though Chevy produced 51,455 Chevelles compared to the 1972 Dodge Dart at 8,700 examples.
In terms of performance, this 1970 Chevrolet Chevelle SS has the base 6.5L V8 producing 350 hp and 415 ft-lb of torque. Because compression ratios were dropping, the Demon produces only 240 hp and 290 ft-lb of torque from its 5.5L V8 engine.
Horsepower and torque numbers are important for a race, but the 1972 Dodge Dart Demon has a clear weight advantage over the 1970 Chevelle by 650 pounds!
Due to the much lighter weight and gearing, the Dodge Demon wins the 1/4 mile drag race with a time of 12.7 seconds at 106.59 mph trap speed. The Chevelle produced a slower but still respectable time of 13.6 at 103.41 mph trap speed.
Return Of The Dodge Dart Demon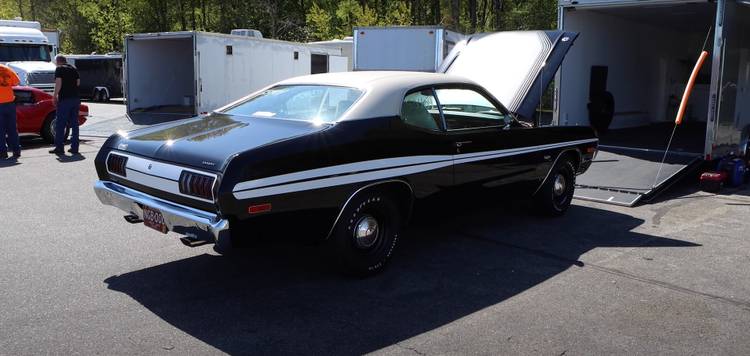 With Dodge's Muscle cars continuing to gain in popularity, many wonder if there could be a return of a Dodge Dart muscle car. Although the Dodge Dart did make a return in form of a small 4 door economy compact car produced from 2013 to 2016, it was a far cry from the original muscle car from the 1960s and 70s.
Current Dodge muscle cars have a reputation of being much heavier than the competition. If Dodge could bring back the Dart as a muscle car with lighter weight, rear-wheel drive, and a smaller Hemi V8 engine, it could potentially be a big win for Dodge.