1961 Chevy Biscayne Revived After Decades Of Sitting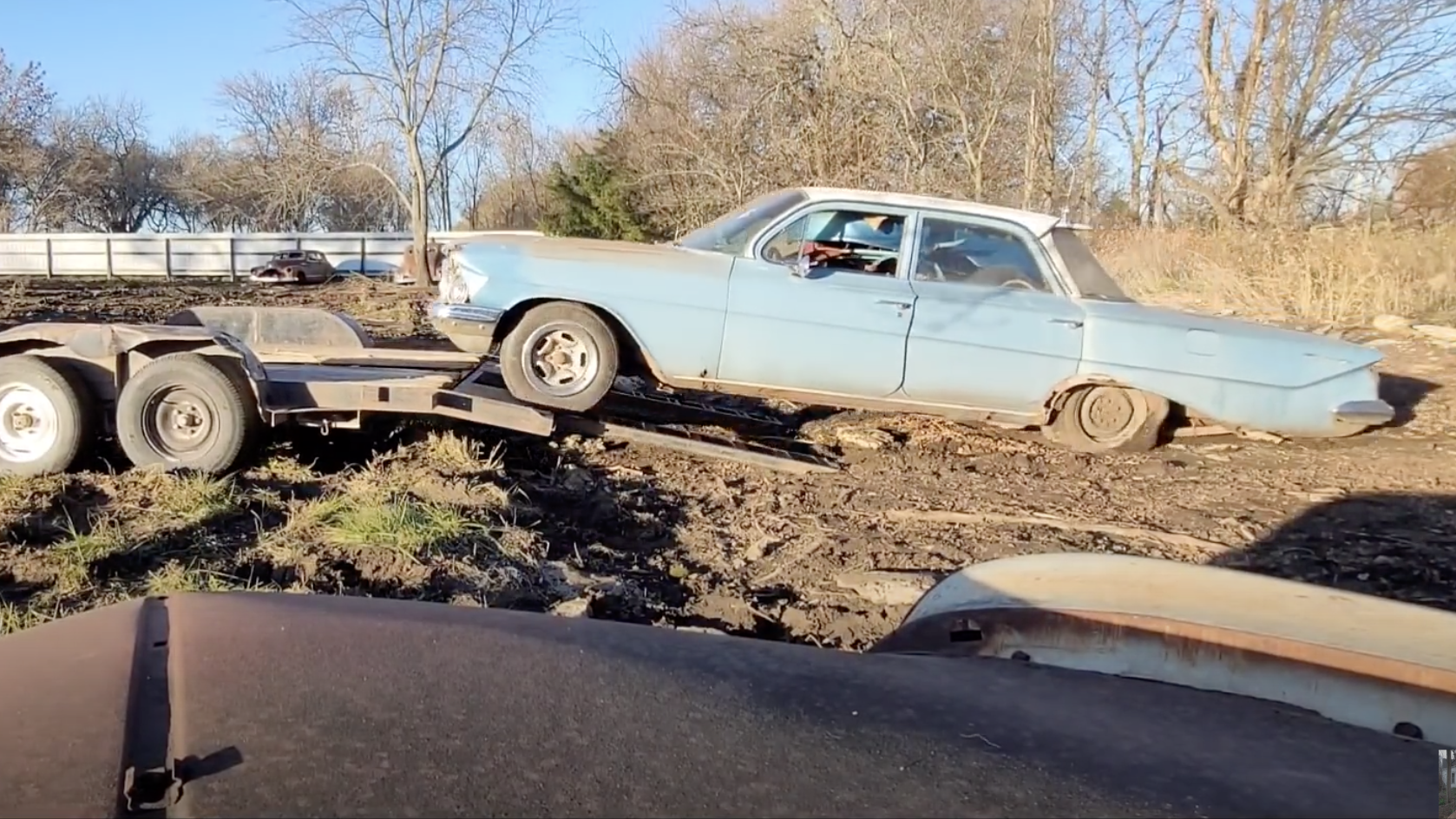 This car is ready to show off its age and vintage style after having been abandoned for years.
---
The early '60s were a pivotal time within the American automotive community, like the idea of building cars for speed and style was on the rise as a genuine consideration for auto manufacturers everywhere. While this applied to every automotive company, General Motors was at the forefront of innovation and technology when it came to this concentration. This high-performance formula was represented by cars like the Pontiac GTO, Chevelle, and other muscle cars that began their journey around 1964. However, we often forget about the vehicles before these awesome muscle cars. That's where this car comes into play as it shows off exactly what Chevy engineers were thinking in the time before muscle cars.
After sitting in a field for decades, this historic 1961 Chevrolet Biscayne is ready to see the light of day once more as it has been purchased by a new owner whose primary goal is to save the forgotten beast. While the car hasn't run in quite some time, the purpose of this buyer is to start up that old engine and get it running once more. First up, he checks all the fluid, which is a significant part of the restoration process. Next on the list is replacing some cables and other small pieces which are integral to the proper operation of the vehicle.
Finally, it was time to check and connect all of the necessary fuel lines and clean off the ignition system, which seemed to be in excellent condition upon first glance. However, many problems did arise when trying to get the machine started, including some issues with the transmission, but eventually, the engine was able to turn over. After a lot of tinkering, the guys working on this car managed to get it running and driving. This was an incredible accomplishment as the vehicle had been abandoned for god only knows how long, and we fully support the cause.