High School Kids Do Ford Truck 460 Big Block Vs. Chevy Truck 454
The video that we are going to share with you here today is worth watching, let us explain.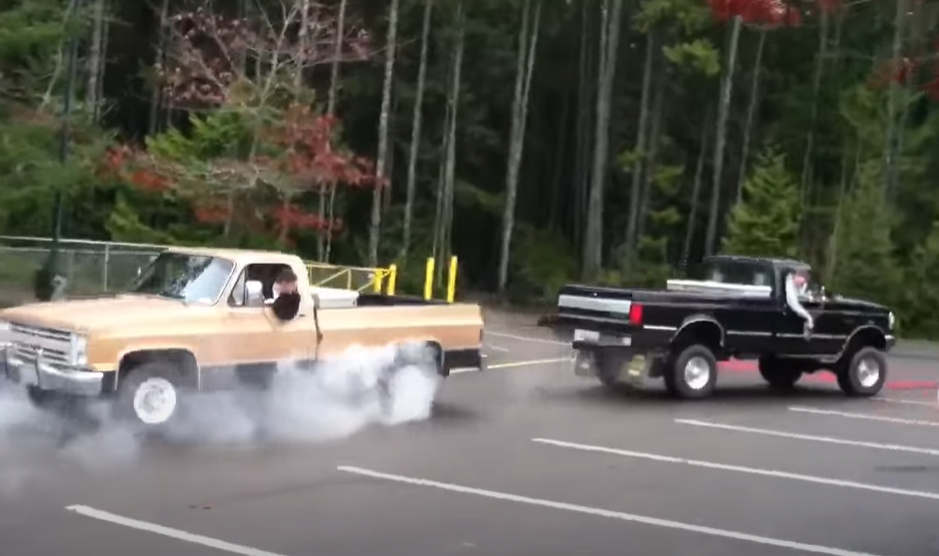 The shared video is recorded by some high school children, and as we all know teenagers have some crazy ideas and are full of adrenaline so this will be a video that we are sure you will enjoy.
On the other side the models and type of cars – trucks that they use are pretty strong. It is about a mid – 90's Ford F – 350 which is powered by a stock 460 BIG BLOCK and its opponent is Chevrolet truck. This Chevy is powered by a built 454 cubic – inch power plant.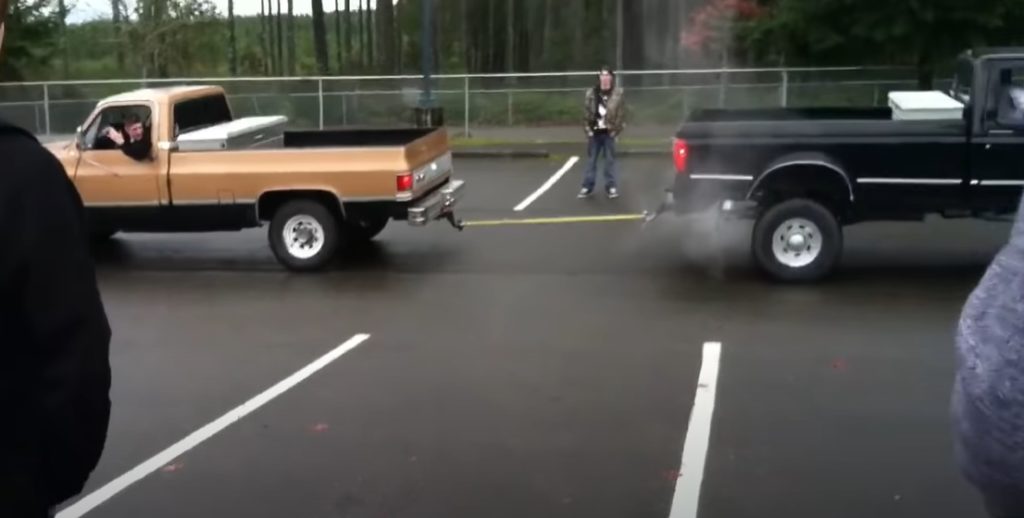 At its start the video looks like every other car video, but the event and the finish is far away from ordinary.
We can see from the beginning and the start who is the winner. When tires creaked, smoke, the throttle is increased and the black one moves into action. Pulling and tugging, the other doesn't surrender. Everything indicates who will be the winner, but we are completely sure, we will leave for you to see it for yourself.