Highly Original S-Code 1967 Ford Mustang Fastback
Brought into the world in November of 1966 in Ford's San Jose Assembly Plant, this 1967 Mustang Fastback GT came from the industrial facility in Dark Moss Green, however it was repainted in Raven Black eventually. Other than that, this is an extremely unique S-code vehicle that looks extraordinary right around.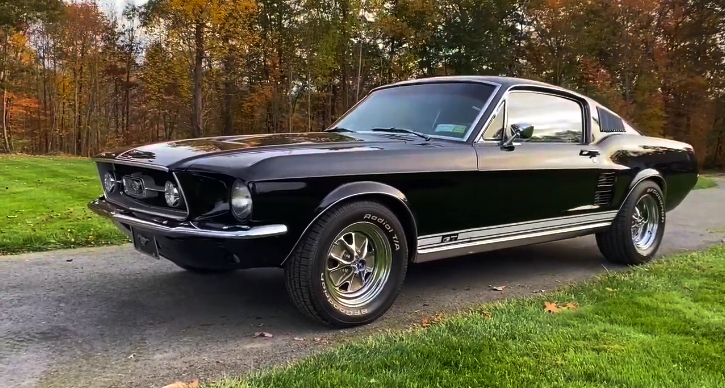 The Black Deluxe interior of this 1967 Mustang Fastback GT invites for a ride in style and the healthy sounding 390 V8 engine offers a lot of fun, specially when mounted to a 4-speed manual transmission with Hurst shifter. They also show the Marti Report so you can see all the details.
Check out the American Mustangs video to see this S-code '67 Fastback up close!