How About This Stunning 1967 'Camaro SS (VIDEO)
Gorgeous 1967 Chevrolet Camaro SS 350 Ride Along
We featured couple of monstrous big block powered pro street first generation Camaros lately, and while a lot of people enjoyed the videos, there were some folks asking to see a more moderate example in terms of both looks and performance.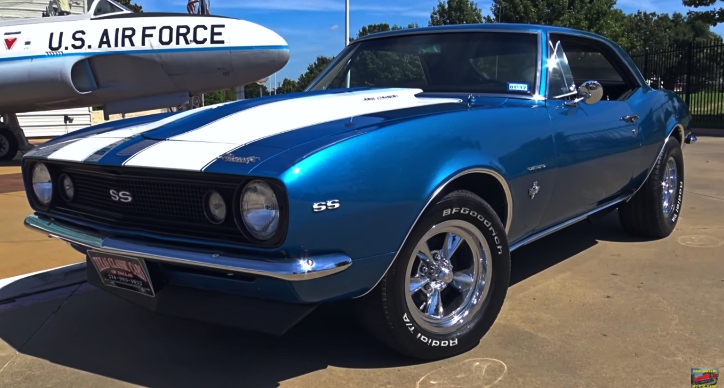 So here it is. A stunning Blue 1967 Chevrolet Camaro SS riding on chrome wheels and powered by a mild 350 small block Chevy V8 engine paired with automatic transmission filmed few years ago while it was part of the Texas Classic Cars inventory.
Check out Samspace81's video to see this beautiful 1967 Camaro SS up close.