Triple Black 1972 Dodge Charger..(Video)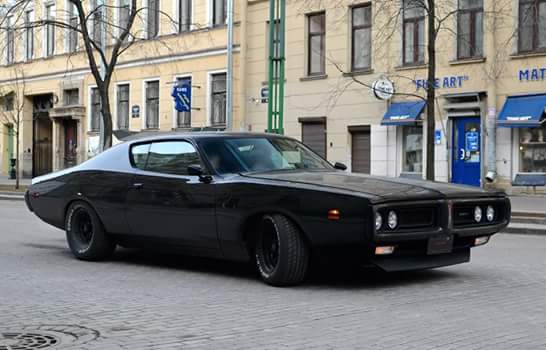 Jamboolio records one of the most bad-ass Pro Touring cars out there, a fully customized 1973 Dodge Charger SE with a custom built 605 cubic inch / 9.9 Liter Big Block V8 engine packing 805 horsepower and about 740 lb-ft (1000 Nm) of torque!
The interior is also all new with gauges and sport seats. The wheels are 20″ ZE Forged Friction rims.
The owner has thought about supercharging this beast when it would make about 1000 HP even though the wheels spin in the third gear already! Enjoy the video!