Amazing 1965 Pontiac GTO! (VIDEO)
If you're in the market for a tailored muscle car that wraps legendary performance in limitless appeal, you're looking at your next collector car! Purchased as a running original that had rocked the Carolina mountains for close to five decades, this dashing GTO is only 633 miles out of a detailed, ground-up restoration. That reboot, completed by the car's current owner, dresses all-original sheetmetal in custom Metallic Silver 2-stage and tight Black vinyl. And today, for this classic, every minute not spent tearing up the blacktop is a minute spent in climate-controlled storage.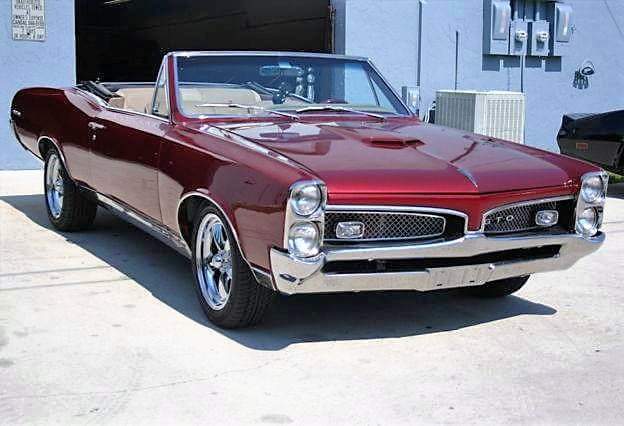 Pop the hood and you'll find 400 cubic inches of pure Pontiac power! That stout engine commands a traditional Muncie 4-speed, which grinds power to a stainless-capped GM 10-bolt that's finished with a Safe-T-Track posi and buff, 3.55 gears. That drivetrain rides a fully rebuilt suspension that's been upgraded with PMT Fabrication's Pure Muscle control arms. A power-assisted Saginaw steering box provides the turns. Stops are provided by power front disc and rear drum brakes.
Polished Pypes exhaust centers an X-shaped crossover in front of rowdy Pypes Violator mufflers. And at the corners, old school Keystone Raiders spin 225/70R14 Hercules H/P 4000s. Between the doors, factory bench and bucket seats wrap bright chrome trim around fresh vinyl covers. Those hides look great behind a Metallic Silver dash that integrates rebuilt telemetry above a vintage pushbutton radio and a small Sunpro temperature gauge.
On the floor, a stylish console frames a simple Hurst shifter. And in front of the driver, a Custom Sport Steering Wheel spins a faux wood rim around a Teal, Pontiac-branded horn button. Restored and ready to roll, this Poncho is top notch in every way! Call, click or visit www.RKMotors.com for more information.